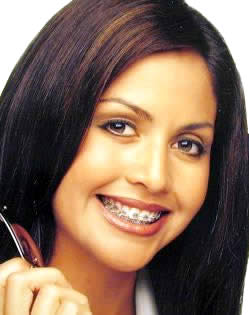 How Do Braces Move Teeth?
Teeth move in response to the forces we apply to them. A brackets is the individual brace that holds the wire to the tooth. The wire is held to the bracket by ligatures that can be rubber (colorful rings) or steel. As the wire connects all the teeth it starts to push on them in the desired direction, making teeth move. We also work with and offer braces that require no ligature ties at all. They are called self-ligating brackets. During tooth movement, wires and elastics are what actually move the teeth. We control the movements of the teeth through adjusting the wire or simply letting a wire do its job. Sometimes you will need to wear elastics or rubber bands, or use functional appliances and removable appliances to move teeth in the desired direction.
What kind of brackets do we offer?

The most common brackets used are metal brackets that require something to tie in a wire (a ligature or "colors")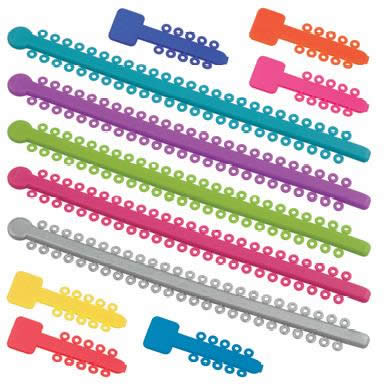 Another type of bracket is the self-ligating bracket which has a titanium gate which opens and closes. This provides less friction and a cleaner surface.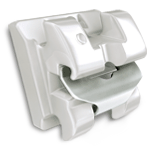 Finally there is a clear bracket which is made of sapphire crystal and completely clear.
They are hardly noticeable and are a very cosmetic alternative to metal braces.