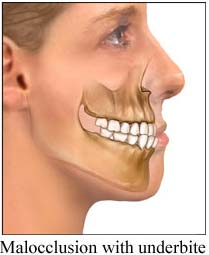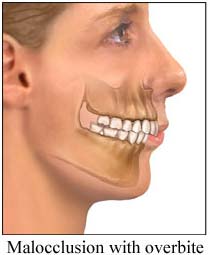 Orthognathic surgery is a term that describes surgical procedures performed to place the teeth, jaw bones, and other hard and soft tissue structures into improved positions. This may be necessary as a result of abnormal growth, developmental disturbances, or trauma.
Correction of these abnormalities generally results in improvement in function such as chewing, speaking and breathing and often enhances facial esthetics.
There are several reasons why correction of a jaw abnormality through orthodontics and surgery may be beneficial. Some of these reasons are listed here:
When orthodontic treatment alone cannot correct a problem. There are times when skeletal problems have resulted in a jaw position that prevents conventional orthodontics from achieving a satisfactory functional and esthetic result.
To improve jaw function. Correcting a malocclusion ("bad bite") frequently helps many people chew food more effectively and efficiently.
Change in facial appearance. Placement of jaws in the proper position may often result in a more pleasing facial harmony.
To enhance the long term orthodontic result (stability). Many times, orthodontic treatment alone can result in improved function and esthetics in patients with surgical needs. However, when an underlying jaw abnormality is responsible for the bite problem, orthodontic movement by itself can result in long-term instability. Surgery can often improve the long term result and stability in these cases.
Reduction in overall treatment time. In some cases there are several options for treatment including orthodontics alone or braces followed by jaw surgery. Combining orthodontic care with surgical repositioning can result in a shorter duration of treatment since movement of the jaw bone to a better anatomical position may decrease the amount of orthodontic movement that is necessary.
Improved breathing. Occasionally when surgery is performed on the jaw, the ability to breathe improves. This type of surgery can be of great help to those suffering from sleep apnea.
Improved speech. Correction of poorly positioned jaws or teeth may have a positive impact on abnormal speech. Jaw surgery can, when acting alongside speech therapy, can help to correct speech abnormalities.